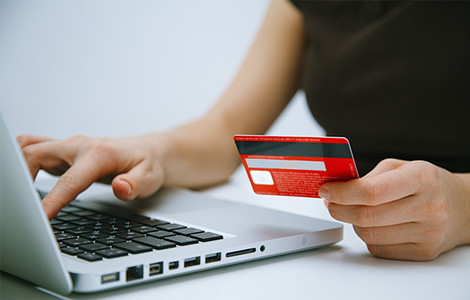 VISA Credit Card – Altoona, PA & Duncansville, PA
VISA Credit Card from Investment Savings Bank
Investment Savings Bank offers customers VISA Credit Card that is linked to your existing ISB account. The VISA Credit Card is recognized throughout the industry as a secure way to make purchases.
Accepted anywhere VISA is accepted.
ScoreCard Rewards on all new accounts.
Dedicated Customer Service Staff and Resources on a 24/7 basis.
Customer Service based in the United States.
Travel Accident Insurance. *
Identity Theft Assistance.
This card is issued by TCM Bank, N.A. Subject to credit approval.
* Coverage applies when the entire cost of the fare (less redeemable certificates, vouchers, or coupons) has been charged to the card. Your account must be in good standing. Restrictions to coverage may apply.
Personal Lending Flexibility
ISB offices in Altoona and Duncansville offer customers the VISA Credit Card for greater personal lending flexibility. You may never use the purchasing power, but it is good to know you have it ready for when you do have an emergency or need to make an important purchase and do not have the cash on hand. The VISA Credit Card may come in handy for travel emergencies, repairs, and more. The ISB banking professionals can answer your questions about VISA Credit Card and how you may qualify.
**Disclaimer: Using the links above marked with "**" you will be taken to a website that is not affiliated with Investment Savings Bank and may offer a different privacy policy and level of security. Investment Savings Bank is not responsible for and does not endorse, guarantee or monitor content, availability, viewpoints, products or services that are offered or expressed on other websites.