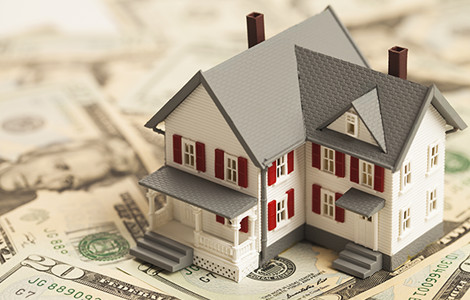 Home Equity Line of Credit from Investment Savings Bank
At ISB, we make it easy for borrowers to tap into their home's equity. A home equity line of credit may be a great way to put your home's equity to use.
When you have plans to make home improvements or the need to make other important purchases, ISB can provide you with the funding you need. Your ISB HELOC availability depends on your home's appraised value and access is as simple as writing a check from your account.
Call or stop in to talk with one of our banking professionals in Altoona or Duncansville. See how a Home Equity Line of Credit may be right for you.
Home Equity Line of Credit Accounts are available to any person 18 years or older to use for personal, family, or household purposes. They are secured by your real estate and the amount available is based on the equity in your home.
Call us today to find out more about loan amounts!
Minimum Loan Amount: $5,000.00
Maximum Loan Amount: 80% of the appraised value of the property less amount owed on mortgage.
See Home Equity Line of Credit Loan Rates Below >
Recurring education expenses, home improvements, bill consolidation, vacation or major purchases (automobile, boat, or appliances). .
> Competitive closing costs.
> Variable interest rate.
> Interest may be tax-deductible. Consult your
tax advisor.
> Access line by writing a check.
> Decrease in monthly payment as outstanding balance
decreases.
> No penalty charge if loan is repaid early.
> As payments are made, funds become available to use again.
*All Loans Subject to Normal Underwriting Approval*
Home Equity Line of Credit
| FULLY INDEXED ANNUAL PERCENTAGE RATE | AMOUNT |
| --- | --- |
| 8.25% (1) | Up to 80% of appraisal valuation, less amount currently owed, if any. |
(1) Annual Percentage Rate is variable, and may change at any time. Minimum Annual Percentage Rate that can apply during this plan is 4.00%. Maximum Annual Percentage Rate that can apply during this plan is 15.00%. Property insurance(s) will be required.
*** RATES SUBJECT TO CHANGE AT ANYTIME WITHOUT NOTICE ***