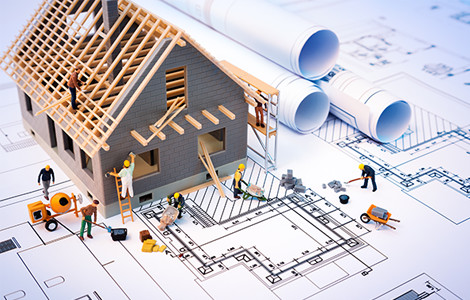 Construction Loans from ISB
Your new home will be unique, different than any other home because it's yours.  Choosing a lot, home design, contractor and financing options can be overwhelming.  Let the experienced mortgage professionals at ISB guide you through the process of building YOUR new home.
We'll also be here after you move in!  We're a local community bank and we know our customers by name.  We service every loan we originate, right here in Altoona, PA.  For you, that means prompt, courteous service.
Mortgage Loans are available to any person 18 years or older. Subject to our Lending Policy and Residential Loan Underwriting Standards.
Are optional at the customer's discretion for all assessments due to property taxes and hazard insurance.  Where applicable, it is required for flood insurance and private mortgage insurance.
Term:
Up to 12 months for construction followed by permanent financing up to 30 years.
Down Payment and Closing Costs:
Minimum of 3% subject to Private Mortgage Insurance approval

Reduced Closing Costs
Maximum Amount:
85% of the appraised value or purchase price (whichever is lower) with higher loan-to-value ratios available up to 97% subject to private mortgage insurance underwriting and approval.