Internet Banking – Altoona, PA and Duncansville, PA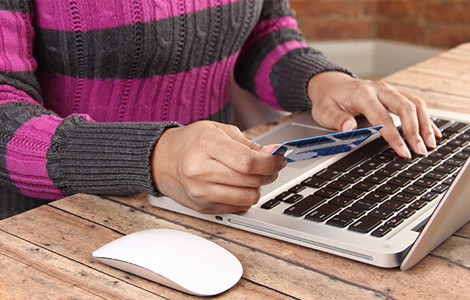 ISB Offers Secure Internet Banking Services for Account Holders
Investment Savings Bank invites all account holders to find out more about Internet Banking services we offer. ISB offices in Altoona, PA and Duncansville, PA can get you connected to our internet banking portal: WWW.INVESTMENTSB.BANK
As an ISB account holder, you can transfer money between your ISB accounts – 24 hours a day, 7 days a week. Do this from the convenience of your home or office (or any secure online connection) – via ISB Internet Banking.
Getting Started with Internet Banking at ISB
To establish access to your ISB Checking, Savings, and Loan accounts via Internet Banking:
You must be listed as one of the account owners.

Your name and Social Security Number must be on file with ISB and must be linked to the account.
Once your ISB Internet Banking account has been established, you will be assigned an Access ID to use each time you LOG IN. If you don't remember your case-sensitive Access ID, please contact Investment Savings Bank during business hours.
Benefits and capabilities of ISB Internet Banking include:
Transferring funds between ISB Checking and Savings* Accounts
Obtaining balance and transaction history info on your ISB Checking and Savings Account(s)
Making loan payments from ISB Checking or Savings* Accounts to ISB Loan Account(s) (except final Loan Payoffs*)
Obtaining info from your ISB Loan Accounts and ISB Lines of Credit such as balance and transaction history (payments, advances on lines), payment due dates and amount(s) due, current interest rate, annual percentage rate (APR), available credit, loan origination date, etc.
Obtaining info from your Certificate of Deposit (CD) Accounts such as balance, transaction history, current annual percentage yield (APY), maturity date, interest paid to date, etc.
You may also elect to pay your bills online via ISB's separate (and optional) Bill Pay feature. More information on this service will be provided once your ISB Internet Banking account is established. (See bank for details, if you would like a preview of how Bill Pay works.)
*Limitations apply. If you have questions about specific account functions available through ISB Internet Banking, please call (814) 944-0843 or visit a branch office.
More About ISB Internet Banking